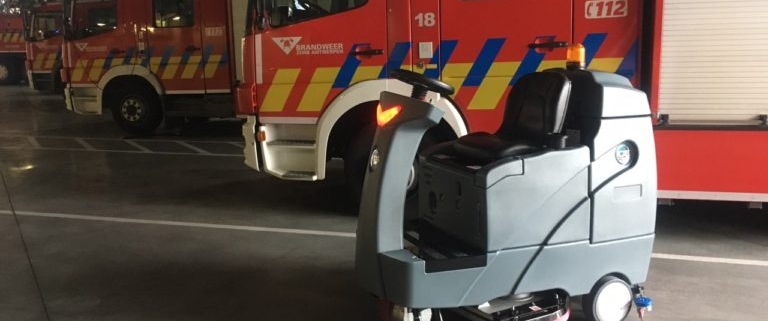 Brandweer Antwerpen voorzien van ICE RS32
ICE Partner EVLO leverde vandaag een ICE RS32 opzit-schrobzuigmachine af voor de brandweerkazerne in Antwerpen. Deze grote brandweerkazerne in het centrum van Antwerpen behoort tot de grootste kazerne's van Europa.
Tweede ICE machine voor deze kazerne
Na de succesvolle ervaringen met de ICE i20B wordt deze brandweerkazerne van Antwerpen nu voortaan óók gereinigd met een ICE RS 32 schrobzuigmachine. Het vloeroppervlak is er groot genoeg voor en met deze aanvullende nieuwe schrobzuigmachine zal de vloer efficiënt gereinigd kunnen worden.
Aanbesteding Stad Antwerpen
EVLO won samen met ICE Benelux de aanbesteding die de Stad Antwerpen in 2016 uitschreef. Hierdoor worden nu alle overheids gebouwen zoals sporthallen, brandweerkazernes, openbare bibliotheken e.d. voorzien van ICE schoonmaakmachines. Daar zijn wij natuurlijk enorm 'fier' op!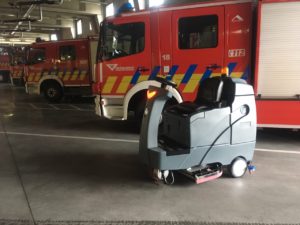 Demonstratie van een ICE schrobzuigmachine in Belgie?
Heeft u interesse in een demonstratie of een proef met een ICE schrobzuigmachine of veegmachine ? Neem dan contact op met partner EVLO via:  Tel:+32 (0)38 25 20 03 of via het contactformulier op de website van EVLO schoonmaakproducten. Zij nemen dan spoedig contact met u op.
https://www.icebenelux.com/nl/wp-content/uploads/sites/2/2017/06/brandweer-antwerpen2-768x576-1.jpg
576
768
robstok
https://www.icebenelux.com/nl/wp-content/uploads/sites/2/2019/04/logo-ice-benelux.png
robstok
2017-06-09 12:03:46
2019-03-26 13:54:39
ICE RS32... als de brandweer!